Bayside Mediation & Strategies

In business or in your personal life, if conflict ends up in court, no one wins. As your impartial, knowledgeable third party, Rosemarie will help you navigate mismatched needs, wants and expectations to find an outcome you can all be satisfied with.
Enquire about your online or in-person session with Rosemarie here.
Conflict can be managed two ways – as a response, when you are involved in the actual conflict, or to agree ways of dealing with conflict before they happen – so in the heat of the moment you have an agreed course to follow.  Life is full of things that are planned and things that just happen. The diagram below shows those sorts of life events that contribute to conflict

Family Dispute Resolution (FDR)
While families should be a source of joy, the reality is that conflict can create unworkable relationships and environments that cause lasting damage.
As an accredited family dispute resolution provider, Rosemarie is registered with the Ministry of Justice.
If you're struggling to work with other parents or guardians, she can help you resolve issues so you can move forward with your own parenting plan. With shared expectations clearly stated on paper, you'll find future conflict is easier to resolve or can be sidestepped altogether.
Government funding may be available to you for this service. The two organisations Rosemarie conducts FDR mediation with are the FDR Centre and Family Works Northern – please get in touch to discuss your options.

Mediation & Facilitation
When you need to have important or difficult conversations, or work through business, contracted or personal relationship break downs, mediation may help. During these conversations, Rosemarie acts as an impartial third party. Her role is to help the conversation remain productive and focussed. With her guidance you'll ensure that meetings stay on track, disagreements are dealt with constructively, and everyone feels heard.
Mediation services are useful in a variety of situations. Here are some common examples:
Creating a safe place to help resolve conflict between employees
Working through contract disagreements between shareholders, franchisor and franchisee, or businesses with a restraint-of-trade agreement
Helping families reach consensus on how to care for a loved one or the management of a trust or estate
Relationship property.
For the facilitation of any difficult conversations or mediation of conflicts, get in touch today.
Collaborative Dispute Resolution
If you've found yourself in conflict with another party – whether business or personal – collaborative dispute resolution can help you resolve your issues more quickly and without the expense or stress of taking it to court.
Rosemarie is a member of Collaborative Resolution New Zealand. She can help you populate your collaborative team with whatever expertise you need. She'll then guide you through the process of engaging with your team and the other party to find a resolution you can both be comfortable with.
To get started on or know more about the collaborative dispute resolution process, talk with Rosemarie now.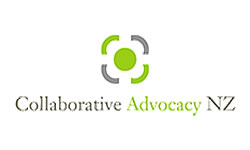 Proactive Conversations
If you're getting married, about to have children or starting, growing or running a business, you don't expect things to go wrong. But when making a big life change, it's a good idea to have a plan in place if you ever hit a stormy patch.
With so much at stake, and so much emotion involved, people simply don't know where to start. It means these crucial conversations are put off indefinitely. With Rosemarie as your impartial third party, you'll ensure everyone is on the same page, that fears, intentions and expectations are made clear, and that everyone feels heard.
Plan for the best knowing the worst is covered – let Rosemarie help with those crucial conversations.
Training / Workshops
Although achieving an outcome from a dispute resolution process can feel magical, there are tools that can be taught.
With specially designed training and workshops, Rosemarie can help your team learn basic dispute resolution skills. This is a powerful first step to creating a culture that deals constructively with difficult situations and relationships.
These sessions can be designed to fit into staff training days or conferences – talk to Rosemarie about the needs of your team today.
Conflict Coaching
If you're facing a difficult conversation or need extra help preparing for a facilitated discussion or mediation, conflict coaching can help.
As your conflict coach, Rosemarie will help you learn to use language that is clear, direct and neutral, so that you keep your interactions calm and reasonable – even when dealing with emotional topics. She'll help you avoid self-sabotaging, blaming or game-playing, while being truly honest about what you need and want, so you can stay focused, co-operative and collaborative.
Be ready to handle conflict constructively. Talk to Rosemarie about conflict coaching now.

Thank you Rosemarie for your patience and understanding during this difficult time.

It is only due to your strength, professionalism and dedication, that this matter resolved out of court. Thank you from the bottom of my heart for the brilliant work you do.

Thank you very much for your extraordinary effort to make the mediated agreement happen.

Thank you for the huge effort you put into this… It was a real win for my children…have a huge impact on the rest of their lives. Once again, thank you, you did a great job.

Thank you for steering me through the mediation process. I quickly felt safe in your presence and trusted you. I was humbled by your empathy and wisdom. I feel we will be better at communicating…Thank you for helping us get to an outcome.

Rosemarie was great and did an excellent job with mediating our session. Would strongly recommend her and would also use her again in the future should the need for mediation arise again.

Thank you so much for all you have done for our family. We were in a dark place that our family is not used to. Your kindness, caring and skilful mediation has made a profound impact on our family. We are now back to the loving fun family we are used to. Rosemarie I will be forever grateful for who you have been for our family. Thank you from the bottom of my heart.